After a couple of days motorsailing, motoring a bit of sailing we are now moored in the first marina in the Caledonian canal. Most things work as we want it to but some we might have to look into.
I'll post a big post with pictures and everything that happened a bit later tonight or tomorrow morning.  A small picture describing how it was this morning right before we approached the channel into Inverness…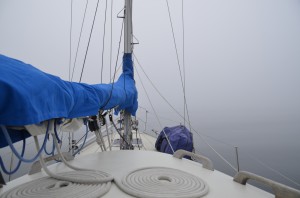 By the way, rain in Scottland? How is that possible..